Sr. Grandmaster
MT Mentor
Joined

Sep 26, 2012
Messages

11,167
Reaction score

2,997
Location
Just borrow this picture from another thread. IMO, it's an excellent example for the wrestling art and striking art integration.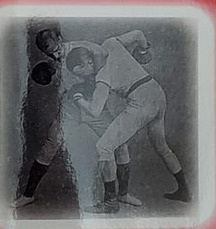 It's "head lock" 101 - a hook punch, uppercut combo. It may be illegal in boxing, but it's perfect legal in Sanda.
When you throw a hook punch,
- if you can get your opponent into a head lock, you can punch on his face because you have a good control on his head.
- if your opponent dodges under your arm, you can use side punch (spin back fist) to hit on the side of his head.
A hook punch can be a
- head lock,
- downward parry,
- spiral punch,
- wrist grab.
With that understanding, you can integrate your striking art and wrestling art together. The moment that you understand a head lock can turn into a face punch, the moment that you have moved out of your wrestling and integrate with your striking.
This is why sport is just your path (you have illegal technique restriction). The combat should be your goal (you don't have to follow any rule).
Your thought?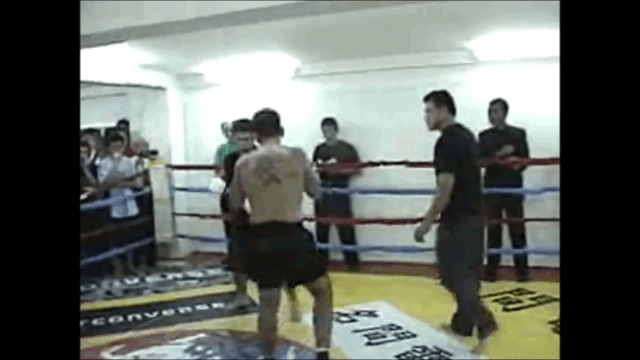 Last edited: