Joined

Sep 15, 2018
Messages

38
Reaction score

8

Since we know already that it is illegal to strike the back of the head in MMA bouts, and of course in wrestling competitions, does this mean that this is the 'chink in the armor' for grapplers in truly martial contexts?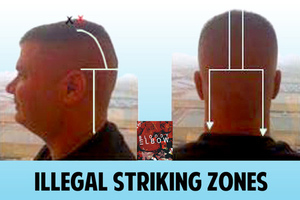 As the doctor and karate enthusiast in this video explains, strikes to this area of the body can be incredibly dangerous for the receiver (watch from around 7:00).
So what do you think?
Perhaps, during ancient or medieval - more brutal - times, the art of the double leg or single leg takedown was not indulged in so much due to this very reason? - It was incredibly risky if one's partner sprawls successfully?
I look forward to hearing any opinions on this.
Many thanks.