Joined

Jan 22, 2007
Messages

1,014
Reaction score

31
Location
I'm telling everybody
So, I took two nice guitars that I haven't been playing and traded them for basses. I used to have an EBMM Bongo that I sold, and it was a ton of fun to play, and I missed it, so I rectified that situation.
I picked up a Carvin LB76 that shipped today and will probably arrive mid next week. The seller isn't the original owner, and doesn't know what it's made of. It appears to be maple on ash, with a 5 piece koa/maple neck. The only pics I have of it are from the seller, so here are those: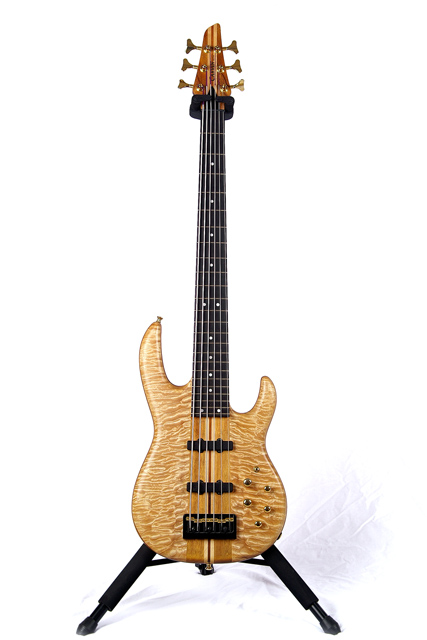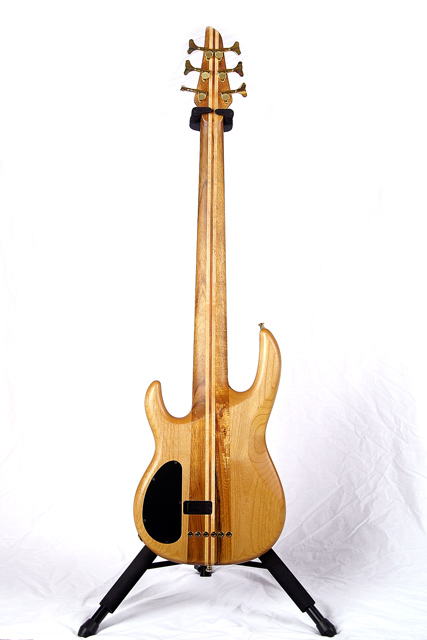 The other one I traded my beautiful Heritage 555 for, but I got a very nice bass indeed. This one is also on its way, but I have a few pics of that from that seller as well.
This one is Warwick's top of the line, the Infinity Limited. This one is an '01, and has been upgraded to an Eastman preamp, and the knobs switched out to better match the top. Whether I'll actually ever be able to play the damn thing is another story, but it sure is a looker!
Anyway, the Warwick:
Front:
Back: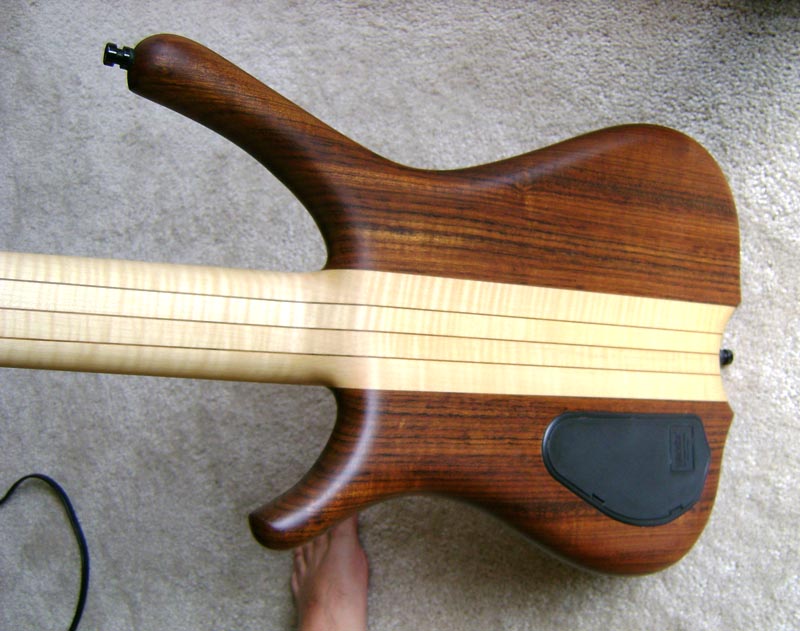 And full body: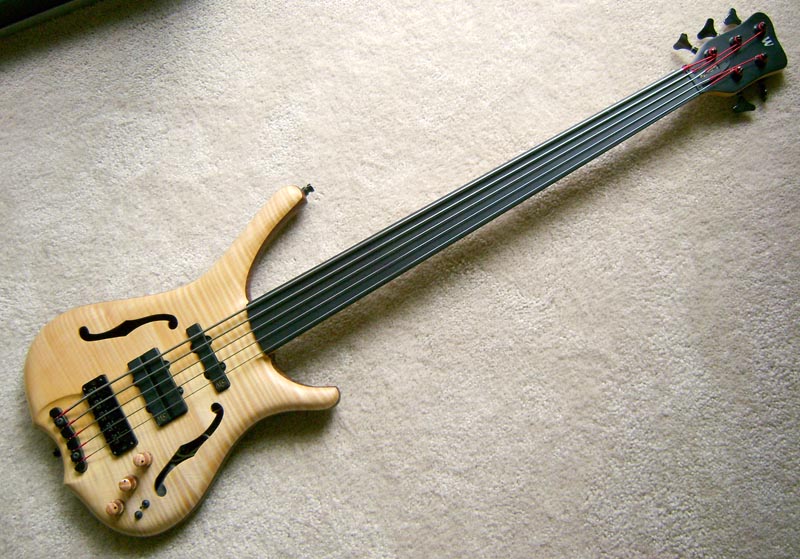 Cool, huh? I've already told my flute playing oldest daughter that she's going to be doing an awful lot of scale practice with her Dad in the next few months, as I attempt to learn the notes and scales on this lovely fretless beastie. She seems at least willing to give it a shot. I may need to bribe her in the future though :lol:
jim