Joined

May 26, 2007
Messages

2,118
Reaction score

77
Location
My Christmas Spirit came and went during ten minutes of watching the news...
Exhibit A
First White House Chrismukkah cards accidentally sent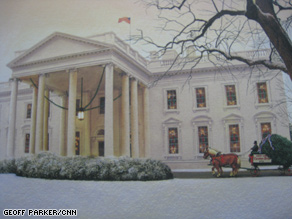 Why this was on the news tonight I have no idea -- the story is a month old. I dug further to discover that some hack at foolocracy.com had embolism over the gaff
White House Sends Out Christmas Tree Themed Hanukkah Cards
, and only one reader has commented on this since November 27.
Holy crap. It's just a tree. Christmas trees are not anti-Jewish, or anti-Israel. They're not even Christian. It's a stupid mistake, but it has a certain oafish charm to it. However, in the spirit of the Season, I now feel sorry for the Bushes.
Exhibit B
"Impeach Bush" Ornament Accepted To Hang On White House Christmas Tree
Just when I start feeling sorry for the President, another flip flop:
** 3:20 p.m. This story updated here: White House Won't Hang Christmas Impeachment Ornament. **
Humbug